Helpful Links
We have made it easy to find information on the Internet. Our Helpful Links give you quick access to sites that contain information important to the financial services industry. Some of our other favorite sites are included here to make browsing the web even easier. Simply choose a category and start surfing!
If you click on the links below, you will be leaving the Allegheny Valley Federal Credit Union website. You will be linking to a website not operated by the credit union. The Allegheny Valley Federal Credit Union is not responsible for the content of these sites. The Allegheny Valley Federal Credit Union does not represent either these websites or the member if the two enter into a transaction; and privacy and security polices may differ from those practiced by the credit union.

Verified By VISA
Protect your Visa card number online with your own personal password-activate Verified by Visa in your card today.

Liberty Checks
Need to order more checks? Do it online directly to Liberty Checks.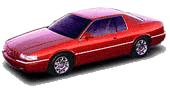 NADA Book
Trading in that vehicle or buying an used car and want to know the book value.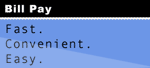 Electronic Bill Pay
For New Users Please call the office to enroll.
Access Point
AVFCU VISA Credit Card.